Budgeting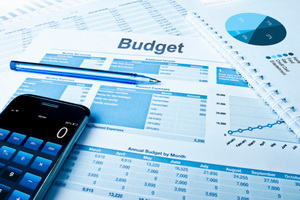 Budgeting is the process of preparing a detailed statement of financial results that are likely to happen in a period in a time to come. Budgets include planned sales volumes and revenues, resource quantities, costs and expenses, assets, liabilities and cash flows.
Budgets are an integral part of running any business efficiently and effectively. An effective budgeting act as a guidance for the company's management. It helps to set objectives and shift financial control to a higher level. Also, budgets can be used to motivate staff to be more financially minded and consequently recognize and reward employees who are performing well and adhering to the budgets.
We offer consulting assistance in the development of corporate annual budgets. It includes: 
Working with various departments to ensure their individual budgets are delivered on time and comply with the policies and directives of management;
Assistance in estimating revenues, expenditures and cash flows based on management-provided assumptions;
Compilation of the annual budget and other key supplementary documents;
Conducting budget workshops with related staff. 
Our Budgeting fees are based on the size and complexity of the company. For medium-sized companies in Azerbaijan total Budgeting service fees can range from 5,000 AZN to 18,000 AZN.