Audit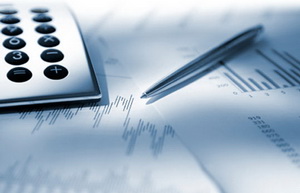 Financial statement audits give assurance over the information used by shareholders, potential investors, capital markets and banks. We provide high-quality, independent financial statement audits designed to deliver real value and strengthen investor confidence.
Having external audit gives a number of benefits for companies. Financial statements that have been audited and verified by an external auditor are considered more reliable in the business marketplace. Lenders, investors and potential clients often require externally audited financial statements before making a decision to work with a company. Also companies that undergo annual audits are worth more than companies that are not audited annually. 
We offer our audit opinions on financial statements prepared in accordance with an IFRS, IPSAS and Azerbaijani Accounting Standards for Commercial Organizations. Audits are conducted in compliance with requirements of International Standards on Auditing (ISA). 
We have an extensive experience in audit of banks, insurance companies, construction companies, companies involved in trading and manufacturing and others.
Our Audit fees are based on the size and complexity of the company. For small and medium-sized companies in Azerbaijan total Audit fees can range from 9,000 AZN to 20,000 AZN.